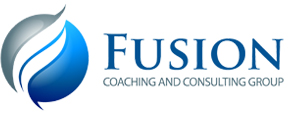 Coaching
Fusion Coaching and Consulting Group, Inc., and our affiliates, have a long history of providing successful coaching, performance consulting, and training to an array of businesses, ranging in size from small startups to Fortune 50 companies in private, public, non-profit, academic and government sectors. Our coaching spans across various levels of leadership including Board Members, C-Suite Executives, Presidents and VPs, senior leadership, managers and team leads.
Our team of Professional Coaches, are all certified through the International Coach Federation and have completed rigorous coach-specific training through ICF Accredited Coach Training Programs, including the University of Texas at Dallas and Georgetown University. Our Coaches and Consultants hold Master of Science, Master of Art or PhD degrees, and are trained in Psychology, Industrial and Organizational Psychology, Communication, Behavioral Analysis, Organizational Management and Behavior, and Management Information Systems.
Contact us today to learn more about our broad range of experience, expertise and resources and how we can help your company excel through solution-focused coaching and self-directed change!
Case Studies