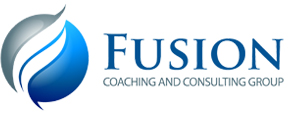 Training
We specialize in customized leadership training using 21st Century best practices!
Where do most leaders and managers come from in organizations? Are they selected because of their great insights for managing and leading people and teams to top performance? Or do they emerge as leaders because of their technical and/or professional expertise?
If your organization is like most, you'll agree that your leadership and management team evolved from people who were "due" a promotion or who were good in their previous role. But what happens when they step into the new frontier of leading? Most of them resort to leadership styles they've learned along the way, either from other managers or even parents and teachers. And often as not, when their management style doesn't work well, they return to their comfort zone of staying in the previous role.
At Fusion Coaching and Consulting Group we are experts in jumpstarting leadership teams.
All of our training is customized to our client's specific needs. Often we do a needs assessment prior to customizing training and  assess each leader or manager for their communication and behavior styles and the dynamics of the organization. Whenever possible, we assess stakeholder dynamics so that the training encompasses a "systems" approach. Other times we customize training based on what the client asks for.
Our trainers hold MS, MA and PhD degrees in psychology, industrial psychology, NLP and Management and are industry and subject matter experts in their fields. They are experienced in instructional design and subsequent classroom delivery and take into consideration the diversity of cross-functional group members.
Training is conducted to facilitate insight based learning and is interactive to help participants practice while they learn.
Contact us to learn more about how Fusion can help with your leadership training needs.