You can learn to create a workplace where people flourish through high-quality motivation.
According to Gallup's 2014 "State of the American Workplace," less than one-third of the American workforce is actively engaged in their jobs. The report states that the majority of employees, 51%, were "not engaged" and 17.5% were "actively disengaged." While these numbers are up slightly from 2013, the cost of disengagement to American businesses is startling – an estimated $450 – $550 billion dollars each year!
With these dismal numbers, organizations are turning more and more to coaching and consulting companies who specialize in employee engagement and motivation to help turn their organizations around.
At Fusion Coaching and Consulting Group, Inc., we understand the cost of employee disengagement.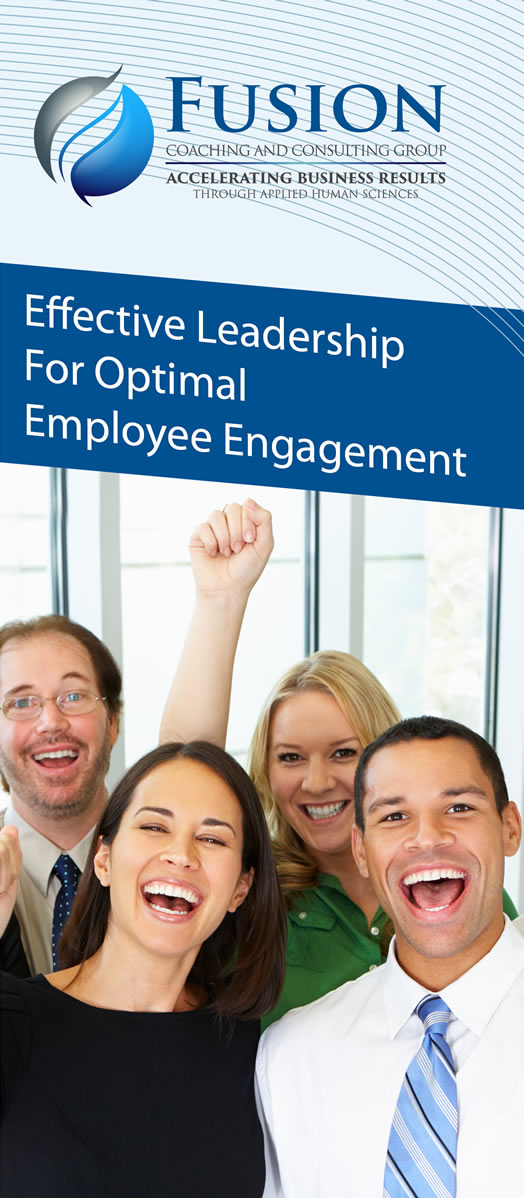 We know that in addition to the financial cost associated with employee disengagement, companies also have to deal with the toll it takes on productive workers who have to pick up the slack for their disengaged colleagues. The result is fatigue, burnout, anger and an overall diminished quality of life.
MOTIVATION MATTERS!
OPTIMALLY MOTIVATED EMPLOYEES ARE:
Three times more satisfied with their jobs
Delivering 31 percent higher productivity
Three times more creative on the job
Ten times more engaged by their jobs